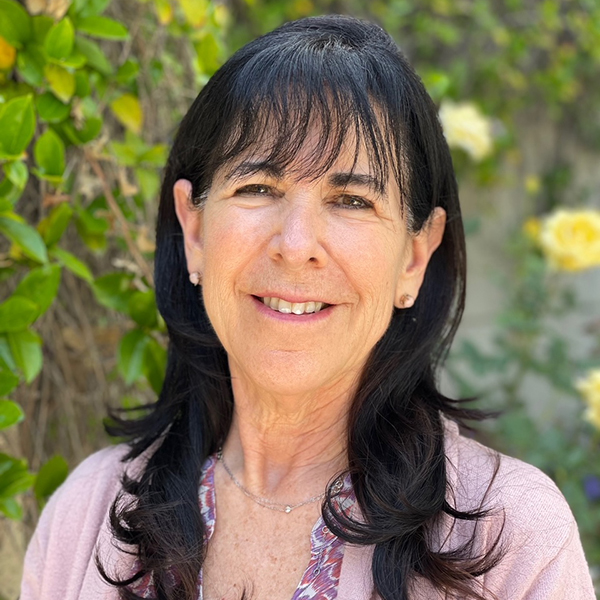 Susan Berman, Ph.D
Licensed Psychologist (PSY8626)
When we can feel safe enough to identify our feelings, allow and accept them, and understand their origin, the path is cleared for us to feel more compassionate toward ourselves and others.
Individual
Family
Child
Adolescent/Teen
Group
About My Clients
The focus of my work is with teens, young adults and adults whose fears and feelings are keeping them from living full, meaningful and happy lives as well as with couples and families that are struggling in their relationships.
My Background & Approach
With my training and experience, I am able to create a safe space for clients to feel seen, heard and understood, the gateway to developing the skills needed to cope with their feelings and build more satisfying relationships.
My Personal Beliefs & Interests
Life can be challenging. Particularly when we don't have the tools to handle our feelings. We begin to pull away from others and our world gets small. Our sense of happiness diminishes. Whether we are facing illness, difficulties with our children or our partners, aging parents, work conflicts, or just struggling to get out of bed each morning and feel good about ourselves, being able to feel heard, seen and understood can be monumental. Gaining the tools to cope with whatever life brings can make the difference between living life fully and joyfully versus living a life that is filled with fear, sadness, resentments, isolation and shame. Strength, hope and confidence can be found. Positive connections with others can be cultivated. Our ability to find our own goodness is a gift that we can unearth. This is the work that together, we can undertake.
Relational Therapy
Emotion-Focused Therapy
Mindfulness-Based Therapy
Anxiety
Depression
Family Conflict
Grief