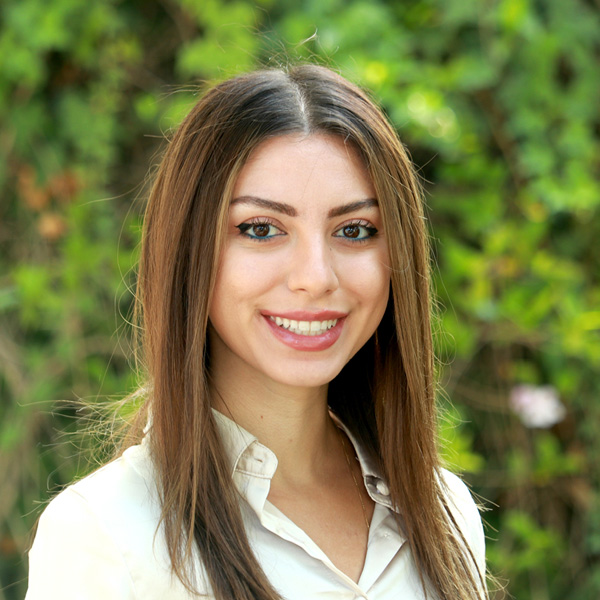 Rita Ezadjian, ACSW
(She/Her/Hers)

At Lumina Counseling, I want to help people access their inner strengths and guide them towards healing and feeling understood.
Individual
Family
Child
Adolescent/Teen
Group
About My Clients
I have worked with clients of all backgrounds and stages of life. I started my career primarily seeing clients experiencing homelessness and dealing with co-occurring disorders and substance dependencies. I then transitioned into working with children, teens, adults, and families that have been experiencing a variety of mental health barriers ranging from depression and anxiety to various traumas."
My Background & Approach
I have provided support for adolescents, families, and adults currently feeling stuck or immobilized due to mental health barriers impacting their day to day lives in school, home, and work settings. My approach to treatment based on the client's needs and concerns and am able to support the client through whatever situation they are in. I believe in a client-centered, strengths-based approach that focuses on the client's reported needs.
My Personal Beliefs & Interests
You may be finding yourself feeling like you are 'stuck' or uninterested in school, work, relationships, and life in general. You may be struggling with finding the motivation to follow-through with your day-to-day tasks and searching for purpose or joy. You may have recently experienced a loss, a change in relationship or just an overall change in attitude and feeling as though you are having a tough time finding yourself again. You may be going through a transitionary period and having trouble adjusting to change. Whatever the reason and whatever the uncomfortable or "new" feeling, I'm here to help guide you towards understanding your own emotions, reaching your goals, and better understanding yourself by tapping into your own inner strengths and power.
Individual Cognitive Behavioral Therapy
Trauma Focused Cognitive Behavioral Therapy
Motivational Interviewing
Depression
Anxiety
Post Traumatic Stress Disorder
Other Techniques
Problem Solving Therapy
Attachment-Based Therapy
Other Issues
Self-Esteem
Domestic Violence or Intimate Partner Violence
Life Transitions
Family Conflict
LGBTQ Issues
Adjustment Disorder
Attachment-Based Issues
Body Image Issues
Burnout
Caregiving Stress
Relationship/Marriage Issues
Grief and Loss