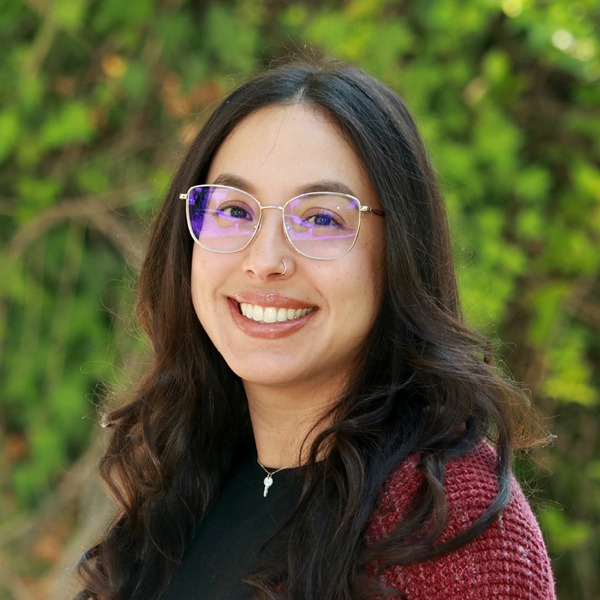 Diane Perdomo, MS, LMFT
 (She/Her)
Licensed Marriage & Family Therapist (#111288)
My hope is to help you feel empowered while navigating the best ways to support you in this therapeutic journey together.
** Fluent in Spanish **
Individual
Family
Child
Adolescent/Teen
Group
About My Clients
I have primarily worked with children (ages 0-18) and their caregivers/families in various settings (i.e. outpatient services, school-based, and community). I have found my passion in working with the birth to five community supporting infants/young children and their caregivers strengthen their bond and attachment through dyadic (parent and child joint session, as needed) and trauma-based therapies.
My Background & Approach
I'm a true believer in that it takes a village to help our little ones/youth and so I do my best to collaborate with other providers and supports (i.e. caregivers, school system, DCFS). The majority of my training and therapeutic background is in attachment, trauma, and birth-to-five. I believe in taking a strength-based and collaborative approach when working with my clients/families.
My Personal Beliefs & Interests
There are many challenges and experiences that may impact us on multiple levels throughout our lives as children and when we become adults. It is normal to feel like you need help for yourself and/or your loved ones. Imagine what it may look like finding new ways to cope, improve your communication, and identifying unhelpful patterns. Now, imagine your little one also learning new means of expression and coping! I would like the opportunity to be a part of this process for you and your family.
Trauma based therapies (TFCBT, CPP)
Attachment
Strength-Based Approaches
Parent-child attachment/bonding
Trauma
Anxiety/Stress
Life Transitions
Family Conflict