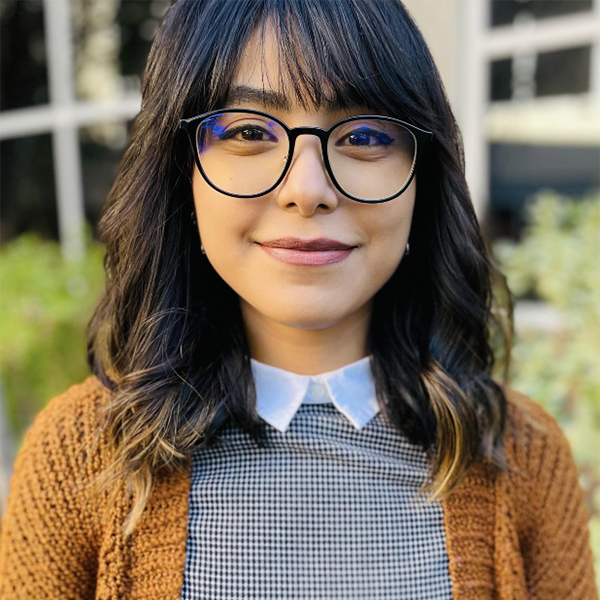 Gennessis Enriquez, AMFT APCC
 (She/Her)
Associate Marriage & Family Therapist & Associate Professional Clinical Counselor
My hope is for you to feel empowered and supported through your life's journey in creating your narrative toward growth and transformation. Healing is not linear, the only constant is growth.
Individual
Family
Adult
Adolescent/Teen
Group
About My Clients
I have compassion and a deep appreciation for supporting our client's healing process whether you are suffering from anxiety, depression, substance dependencies, past traumas, or seeking some relief from life's stressors. I have worked with adolescents, adults, and families in various settings and stages in their lives. My background has helped me be of service to our community in creating a safe space for the individuals and families that I serve.
My Background & Approach
I have provided support for adolescents, adults, and families throughout my years in various mental health settings, including transitional living, residential level of care, and outpatient services. As an associate therapist and counselor, my approach to therapy is catered to building upon an affirmative and judgment-free foundation where my clients can overcome a wide range of symptoms and mental health conditions and create a path toward wellness. My style is relational and affirmative, with a strong focus on client-centered, cognitive behavioral and dialectical behavioral therapies.
My Personal Beliefs & Interests
You deserve a nurturing and secure environment to address painful emotions, navigate life challenges, heal from past traumas, and cope with the everyday stressors in life. Together, we can create a path towards your goals and plant the seeds for change. It easy to forget, but I ask for you to remember that growth and change are possible, that healing is not linear. Let's make sure your path for self-discovery is built upon safety and compassion for yourself. I am here to learn about your experience, listen, and offer support while we work together towards the life you want to attain.
CBT
DBT
Narrative
Client-Centered
Solution Focused Therapy
Family Systems
Anxiety
Depression
PTSD
ADHD
ODD
Substance Dependency
Life Transitions
Burnout
Self-esteem
Family Systems
LGBTQIA Issues