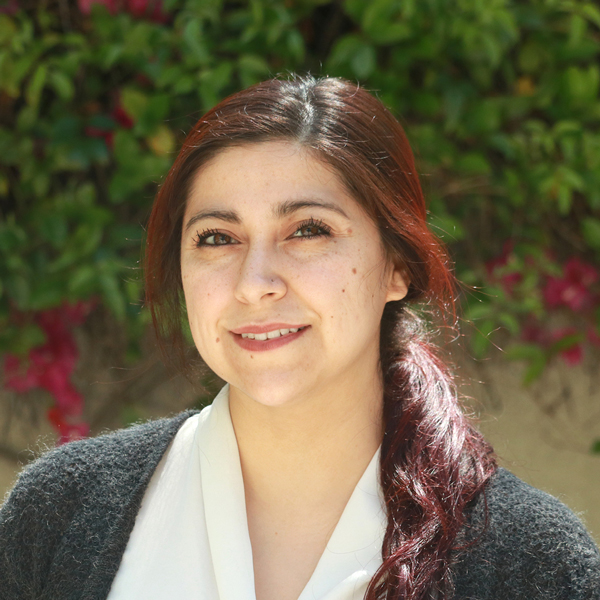 Cindy Filmardirossian, AMFT
 (She/Her)

Therapy can be an ambivalent process but the most difficult part is taking the first step. I am glad to be a part of my client's journey and l look forward to being a part of yours!
** Fluent in Spanish **
Individual
Family
Child
Adolescent/Teen
Group
About My Clients
I have worked closely with young children, adolescents, adults, and families. I have experience with a diverse population and treat all my clients with curiosity. Growing up being bi-racial, I understand the importance of being culturally sensitive. I believe it is important to develop a relationship with my clients, free of judgement. I utilize a holistic approach and meet my clients where they are. Additionally, I provide services in both English and Spanish.
My Background & Approach
As an associate marriage family therapist, I have provided support to children and adolescents in school settings, adults in residential programs, and in an office setting. With my credentials from Antioch University, I have practiced client-centered therapy allowing my clients to explore their needs. After listening to your process, I will tailor specific treatment goals and interventions to support you.
My Personal Beliefs & Interests
As human beings, we all have different struggles. You may be feeling down, isolated, find yourself crying, feel like there is no light at the end of the tunnel. You may feel overwhelmed, restless, unworthy. It may be difficult speaking to those around you, as they may not understand. The symptoms may take a toll on your daily life, relationships, work, and more. It may become a lonely process, but you are not alone. It is important to learn more about the symptoms you may be experiencing. Additionally, understand where the symptoms may be coming from. Our childhood, relationships, adult figures, traumatic experiences all play a major role in who we are today. I am here to provide the support you need and help you find your authentic self.
Cognitive Behavioral Therapy
Person-Centered
Culturally Sensitive
Depression
Anxiety
Self-Esteem
Other Techniques
Trauma Focused
Strength Based
Attachment-based
Relational Therapy
Other Issues
Trauma
Stress
Coping Skills
Family Conflict
Post-Partum Depression
Pregnancy
Life Transitions